Sand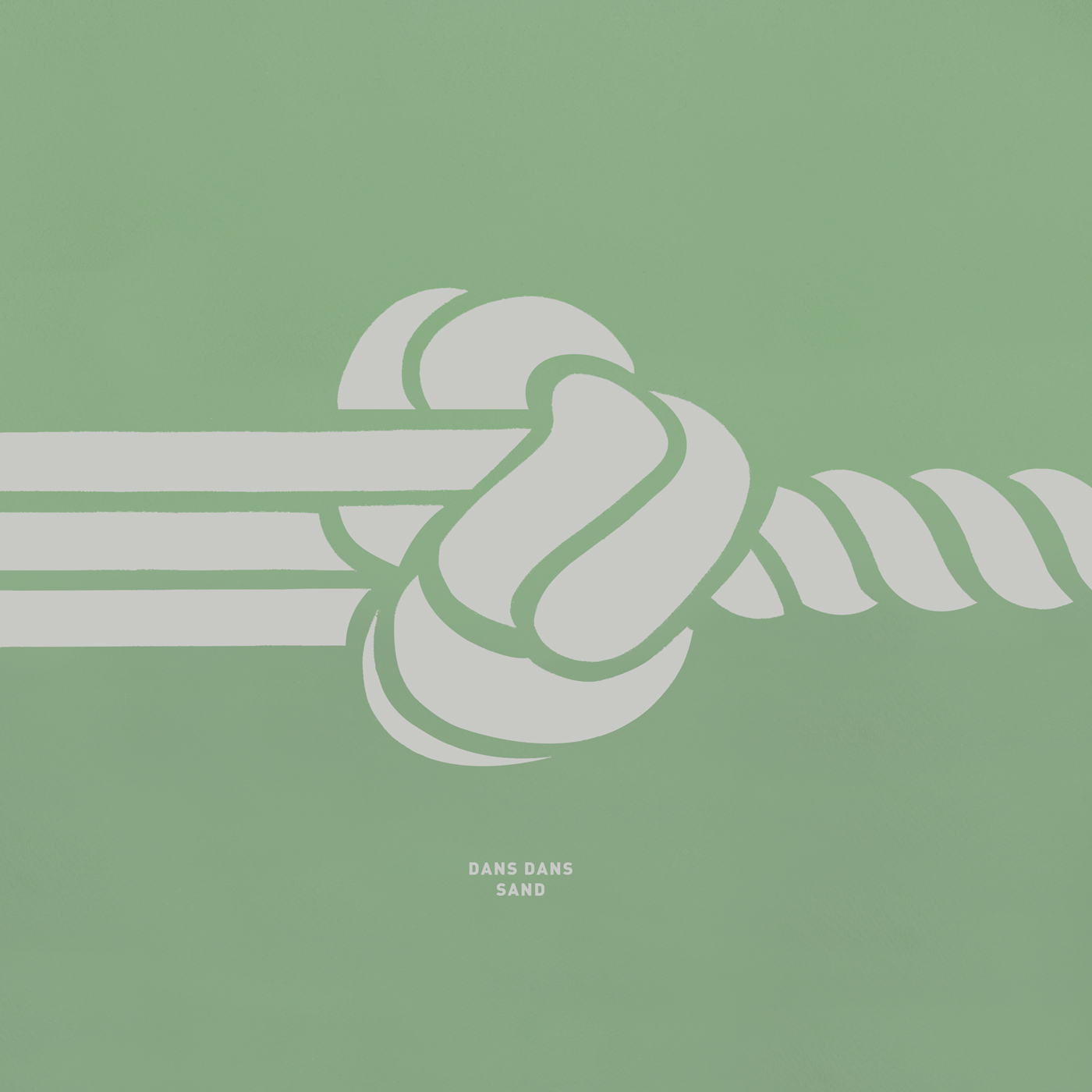 Dans Dans is the utterly unique musical collective featuring Bert Dockx (frontman of the acclaimed Flying Horseman), Frederic Jacques (bassist for the great Mark Lanegan and himself a formidable songsmith and singer under the Lyenn moniker) and Steven Cassiers (a sought-after instrumentalist who has collaborated with the likes of Dez Mona and DAAU). Since their debut in 2012, the trio has been astounding listeners with music impossible to pin down in a single genre. Instrumental, atmospheric, hypnotic, delicate and wild: Dans Dans tirelessly construct their own musical universe and time and again demonstrate why they are one of the most intriguing bands currently working in Belgium and far beyond.

Although until recently the band was known for their imaginative covers of the work of other artists (Nick Drake, Ennio Morricone, Ornette Coleman, David Bowie, Robert Wyatt, …), on the fourth album - the blazing, magnificent Sand - nearly all of the compositions are their own. And as always, for these three natural-born musicians, the compositions are merely a jumping-off point for the improvisational exploration of an unheard spectrum of musical landscapes and emotions. Improvised, but with a flawless ear for an unwavering narrative logic and infectious melodies.
Sand was produced by the indispensable Koen Gisen who provides a sound that is transparent, deep and urgent. Recorded in barely four days' time, played live (without overdubs) in a single small room, the sound of this album is like a journey through a foreign land that you'll never want to leave.
 In the words of the award-winning author and Dans Dans-admirer Peter Verhelst:
On SAND, you'll find highly spatial music, music that takes you places you've never been before, for the simple reason that they hitherto didn't exist, or at least not in that way, where everything can be utterly transformed in an instant. One second you're standing in the desert with your arms outstretched to grasp the breathtaking canopy of stars, and the next second you're nestled in the voluptuous cushions of a shisha lounge, smoking a hookah, following which a herd of wild mustangs storms past you, and then suddenly you find yourself in a mosh pit. The music is cinematic, but also literary: every time you listen, new stories effortlessly come to mind.
As quirky and capricious as the music may be, SAND is dreamier than their previous records. At times lethargic, pensive even, or vulnerable, at times exhilarating, driving, ecstatic, now raw and abrupt, momentarily whimsical, and then again melancholy, consistently generous, intuitive, hypnotic, but never pretentious, slick or predictable. Perhaps nocturnal is the best description: because at night everything is sultrier, more seductive, sharper, more intoxicating, more random, looser in the hips, but also more soothing for the battered soul.
The last song closes with a witty sample from Hitchcock's film 'Shadow of a Doubt': 'Sit down!' a male voice commands. To your amazement, you discover that there you are, shaking your hips, listening to Sand. In your own living room.
TRACKLIST:
1. TV Dreams
2. Feline
3. Chi Mai
4. Close Your Eyes
5. Vluchtheuvel
6. Remnant of a Dream
7. Thieves
8. Rumour
CREDITS:
Sand (14.10.2016 - Unday Records)
Recorded live (no overdubs) and mixed by Koen Gisen at La Patrie in Ghent, Belgium, July 2016
Mastered by Karel De Backer
Produced by Koen Gisen and Dans Dans
All music arranged and improvised by Dans Dans, based on compositions by Bert Dockx (TV Dreams, Close Your Eyes, Vluchtheuvel, Thieves) and Frederic Lyenn Jacques (Feline, Remnant Of A Dream, Cargo, Rumour). Except for Chi Mai (composed by Ennio Morricone). 
MUSICIANS:
Bert Dockx: Guitar, Cassettes
Fred 'Lyenn' Jacques: Bass, Synth
Steven Cassiers: Drums, Synth (on Rumour)